AstraZeneca partners with Insud Pharma to produce its vaccine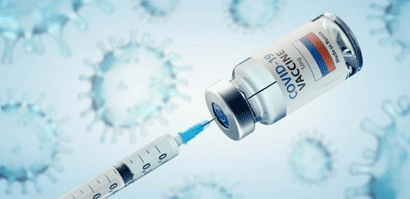 29 January 2021
Its Guadalajara plant will be responsible for filling and packaging the COVID-19 vaccine vials
AstraZeneca has partnered with the Spanish pharmaceutical group Insud Pharma to participate in the manufacturing of the vaccine vials developed in collaboration with Oxford University to fight against the COVID-19 pandemic. Universal Farma's facilities in Azuqueca de Henares (Guadalajara) will start to fill and package the AZD1222 vials in February 2021.
The production process will start after the end of the clinical trial phase, although the United Kingdom and other countries have already approved their emergency supply procedures. Chemo, Insud Pharma's industrial rea, has a state-of-the-art manufacturing plant in Azuqueca de Henares, which was opened in 2017 and which specializes in injectable drugs. A team of experts in sterile products work at the plant.
Investment in R&D
Insud Pharma, former Chemo Group, has a track record of over 40 years in research and development of active ingredients and drugs. Currently, it has six plants in Spain, its country of origin, and over 6,000 employees in 40 countries. According to its website, Insud Pharma is one of the pharmaceutical groups that invest the most in R&D in Spain. As a result of this, the Ministry of Industry has ranked the company as an "excellent company".
Rick R. Suárez, Chairman of AstraZeneca Spain explained that "we are proud of having part of the vaccine production process in Spain and other countries across Europe, which will help us eradicate the virus and boost not only the Spanish economy, one of our key markets, but also the global economy."
A crucial project
Moreover, Lucas Sigman, CEO of Insud Pharma, stated that "partnering with AstraZeneca in such a crucial project, rolled out in Latin America and Spain, is proof of our recognized standing as a first-tier partner. We are proud of making such an important contribution to the solution to one of the biggest health problems in our society and for making the commitment to ensure the vaccine is available to everyone. We are also very happy for the support received from the Ministry of Health and other institutions, which have allowed us to manufacture the vaccine in Spain, a country with a very strong pharmaceutical industry."
In August 2020, the company was chosen by AstraZeneca to produce the active ingredient of this vaccine at the plant that was recently opened in Argentina by its subsidiary, mAbxience. The vaccine will then be taken to Mexico, in which more than 200 million doses will be prepared and packaged, delivering them across Latin America, except for Brazil.