ITP Aero is gaining importance in Rolls Royce Civil Aerospace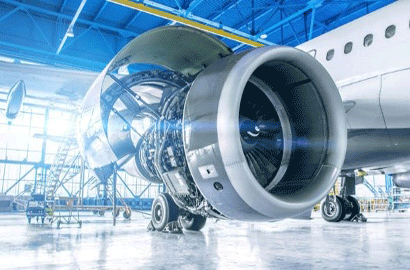 11 January 2021
It has been strengthened by the inclusion of a plant in the United Kingdom and reinforcing the structures of aircraft engines
Rolls-Royce is continuing with the restructuring in its Civil Aerospace Area as announced on 20 May last year. The objective is not only to combat the effects of the COVID-19 pandemic, it is also for this division to become a leader in the global aerospace sector. As a side effect, it is expected to make annual savings of around 1.3 billion pounds sterling by the end of 2022.
The great beneficiary of this restructuring is ITP Aero, 100% owned by the British group, with headquarters in Zamudio (Vizcaya) and key plants in Spain, United Kingdom and Mexico. The plan aims to increase the prominence of the activity in the supply chain and ITP Aero's engineering and manufacturing capacity to strengthen its positioning as a tier 1 global leader in the aeronautics sector.
Structural expansion
The first step in assigning a more prominent role to this Basque company consists of expanding its structure by transferring the installations and workforce that Rolls Royce has in Hucknall (United Kingdom). This is where they manufacture aircraft engine parts that will give ITP Aero greater capacity and open up new opportunities for growth and investment.
The manufacture of aircraft engine structures in ITP Aero will also be reinforced. A decrease in demand has led the British group to concentrate its activities in the Spanish company. The greatest impact will be on the Rolls-Royce factory in Barnoldswick (United Kingdom), which is less cost competitive, although this will not result in closure but there will be a reassignment of production.
Possible sale of the company
The ultimate destiny of ITP Aero is not at all clear. Even though Rolls-Royce considers it to be a "key partner" with which it expects to have a long-term relationship, they have not ruled out selling the company as part of a series of property transfers under consideration in order to generate over 2 billion pounds in income. The sale, they explain, "could generate new opportunities for growth and investment, and could even attract additional work from third parties".
On the other side of the scale, the plan is considering the restructuring or closure of a number of factories that will leave about 9,000 people out of work. Facilities located in the United Kingdom, such as those at Inchinnan and Ansty will undergo severe cutbacks to make them more competitive. Meanwhile, one plant has been closed in the United States and nearly a quarter of the workforce have been laid off in the Civil Aerospace area in Germany.
Chris Cholerton, President of Civil Aerospace, explained: "On completion of the restructuring at Civil Aerospace, we could well emerge as a business that is stronger, more efficient and sustainable, capable of addressing some of the most difficult technological challenges in the world".