Pepsi has chosen Spain to launch 100% recycled plastic bottles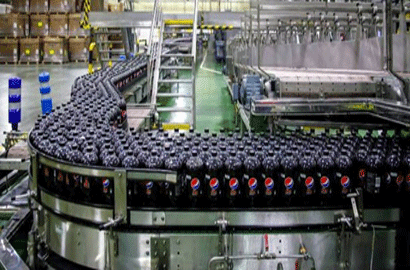 11 January 2021
The initiative represents an investment of 2 million euros, in addition to 14 million euros for the plant in Alava
Spain will be the first market in the world where 100% recycled plastic bottles will be put on sale for the whole range of Pepsi non-alcoholic beverages. This United States company has chosen Spain to launch this initiative, which is an integral part of its project to recover plastics and prevent them becoming waste. The plant in Echávarri-Viña (Alava) was the first to conduct tests with this material and the first bottles to include it will come from the installations here. 
When launched in 2021, it will make Pepsi a pioneer in this sector and the plant in Alava will be a pioneer in sustainable initiatives. The project will enable a 40% reduction in the carbon footprint for the bottles used for this popular soft drink, as only recycled plastic will be used to make them. The 2-liter bottles for Kas, 7Up and Pepsi have already contained 50% recycled plastic since 2020. Now Pepsi Cola will increase this and reach 100%.
Safety and quality
The use of recycled plastic in their bottles was first announced in 2018. At that time, the multinational established an objective of 45% recycled material by 2025 and 50% by 2030 in the European Union. To achieve this, an innovative technology has been developed that contributes safety and quality to the use of recycled plastic for sparkling drinks.
The difference in price between virgin plastic and recycled plastic with the quality the product requires is justification for an investment of two million euros in 2021. The company is also working on two further projects to address the problem of waste: reducing the use of plastic and reinventing their bottles. This is why the plastic rings joining cans for sale will disappear in 2021.
14 million euros investment in Alava
The disappearance of the plastic rings to be replaced by cardboard boxes has involved an investment of over three million euros in the Echávarri-Viña plant where this new solution has been developed. This investment is an integral part of a modernization plan funded with 14 million euros and coincides with the 45th anniversary of this factory.
It is the largest investment that these installations have received sine they were opened. In 2020 the plant already received nine million euros in investment and the remaining five million will arrive in 2021. 80% of these funds are committed to projects relating to sustainability and the impact of their products on the environment.
Pioneering plant in sustainability
One of the other investments in this factory has brought about a 6% reduction in the weight of two-liter bottles. With regard to new formats and modes of consumption being explored by Pepsi, there is a project relating to a 100% recyclable paper bottle and another for a domestic soft drink dispenser.
This innovative plant in Alava will also be the scenario for the first test to adopt European regulations that will require the caps to remain adhered to the bottles by 2024.