Puratos opens its new sourdough line in Girona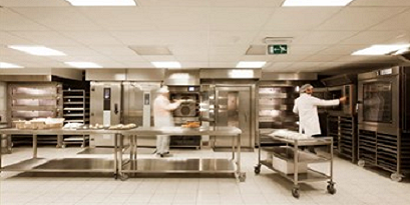 29 March 2021
It has invested three million euros to double its production, and has opened an R&D centre in Madrid
The Belgian company Puratos has launched its new sourdough production line at its plant in Sils (Gerona). Construction on the facilities, which represent an investment of three million euros, began in 2019, and will double the factory's production capacity.
The new production line is part of an enhancement plan that includes a smart warehouse with capacity for 10,000 pallets and new offices. The logistics system has also been adapted to the cold chain to ensure the best possible preservation of the product during its distribution.

New product for artisan bakers
The Belgian company has marked the start-up of Sils' second production line with the launch of a new sourdough for the artisan sector. The plant currently has a production capacity of 9,000 tonnes per year.
The expansion of the Girona factory is complemented by the recent launch of Puratos España's new corporate headquarters in Torrejón de Ardoz (Madrid). With an area of over 6,000 square metres, it has an R&D centre, a three-temperature warehouse and a distribution area.

The company's new Madrid headquarters is equipped with all the latest technology in the bakery, pastries, cakes and chocolate industry, and also features a training space. These offices will also allow it to improve its customer service in the centre and south of the Iberian Peninsula.