The British company Solarcentury opens offices in Valencia and boosts employment in Cáceres
21 March 2019
The global solar energy company has announced it will create at least 100 new engineering and construction jobs in the town of Tayuela in Caceres
The British multinational Solarcentury, a world leader in the development and operation of solar energy, will open its new head office on the Iberian Peninsula in Valencia, where it will be staffed by a team of 20 people. This is evidence of the company's firm commitment to the Spanish market, where it already has several solar plants in the town of Talayuela in Caceres and in Alcalá de Guadaira (Seville), with a combined power of 500 megawatts (MWp).

According to José Miguel Ferrer, General Manager of Solarcentury Iberia, "Talayuela Solar represents the largest project undertaken to date by Solarcentury worldwide and a source of long-term direct and indirect job creation for the region".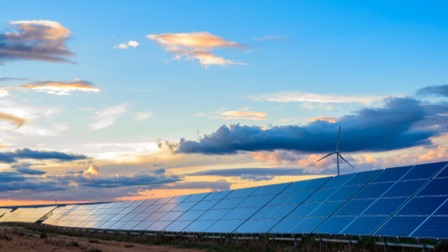 The global solar energy company has announced it will create at least 100 new engineering and construction jobs in this town in Caceres. The company has already begun the talent recruitment process, which will be followed by a training period. The aim is to build one of the largest solar farms in Europe in the coming years, in order to supply energy for an equivalent of 150,000 homes.

The new 300 MWp photovoltaic plant, which is scheduled to be connected to the grid in the first half of 2020, will represent an investment of over 100 million euros. The project will be funded by a syndicate of leading banks.

Founded in 1998, Solarcentury has been present in Spain since 2007. After 20 years' experience, it is now among one of the most widely known solar companies, and employs 211 people around the world.

In addition to Spain and the United Kingdom, the company has European offices in the Netherlands, France and Germany. It is also present in Latin America – in Panama, Mexico and Chile – and in Kenya in Africa.

The company contributes 5% of its profits to social aid and to eradicating kerosene lamps in Africa.