Reden Solar buys 21 photovoltaic plants in Spain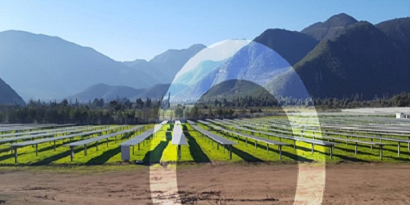 18 October 2019
The French company already has 400 million euros of assets in Spain and Portugal
The Reden Solar group, which specializes in the production of photovoltaic energy, has bought a portfolio of 21 plants from the investment fund manager Everwood Capital to exploit this sustainable source of energy in Spain. The company's registered office is in Roquefort, France, but its international headquarters are in Spain. The purchase adds a total of 27 megawatts to its asset portfolio.
The acquisition strengthens the French company's commitment to the Iberian Peninsula, where it already has over 100 megawatts of projects in operation. In 2018, Reden Solar had already invested 140 million euros in the purchase of power stations in Portugal and Spain. In the same year, it successfully completed a refinancing operation through which it received 100 million euros for fifty operating photovoltaic plants.
Over 400 million euros of assets
In total, the French developer and producer of photovoltaic energy now has over 400 million euros in assets in operation in Spain and Portugal. It also has plans to double its portfolio in the region shortly.
This was confirmed by the words of Thierry Carcel, President of Reden Solar: "We are very happy to have bought these quality assets from Everwood through a quick and efficient process. As part of our strategic development in the Iberian Peninsula, we want to continue with acquisitions of this type over the coming months."
500 plants with a capacity of 500 megawatts
Since 2017, the Reden Shareholders have been Infravia (53%) and Eurazeo (47%). The group was created in 2008 as Fonroche Solaire. In 2012 it opened its international office in Madrid, from where it oversees its international development. This year it tripled its assets to 123 megawatts. Its growth path has remained stable over the years, and it now has 500 megawatts constructed or in development in a total of seven countries, with 550 plants.