The Phytocontrol Group acquires the SPM Controler laboratory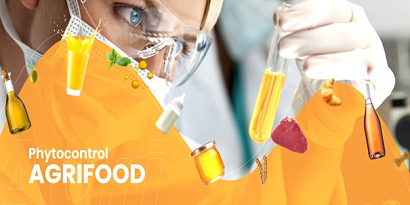 04 November 2019
The Barcelona-based laboratory is the group's first purchase outside France and has 12 employees
The Phytocontrol Group, specialists in the analysis of water pollutants and food safety, has announced the acquisition of the SPM Controler laboratory in Barcelona. This is the group's first purchase transaction outside France, where it has its main offices in Nîmes, in the region of Occitanie.
Phytocontrol was created in 2006, and by 2012 it had already established its first office outside France in Alicante. In 2017 it set up the subsidiary Phytocontrol Analytics Spain. This purchase reinforces its commitment to the country where it began its international expansion.
ENAC accreditation
The Catalan laboratory has recently renewed its ENAC accreditation which it obtained in 2001 as a microbiological and environmental testing laboratory specializing in the fields of food microbiology, water analysis (microbiology, physico-chemical and legionella) and air microbiology. This accreditation is awarded by the National Accreditation Body (ENAC) after the corresponding audits.
The SPM Controler laboratory was set up in 1998, and its turnover last year was 697,000 euros, according to data provided by Phytocontrol. It has 12 employees. For its part, the French group has 17 sales offices in France, Spain, Belgium, United Kingdom, Italy, Morocco and Ireland. Its turnover is around 20 million euros and it has around 350 employees.
Proximity laboratories
In 2018, the French group opened its first local or proximity laboratory (Proxilab) in Rennes, in the region of Brittany. The Barcelona laboratory will be the second of its kind. The group aims to use this model to reinforce its capacity to respond to its customers through a service specializing in the analysis of sensitive samples that must be rapidly dispatched and stored and processed on site, such as dairy products, frozen vegetables and process waters.
According to Mikaël Bresson, chairman of the Phytocontrol Group: "We are very pleased with this first acquisition, which is a token of Phytocontrol's firm commitment to Spain, and which reinforces our position in this country where we have now been established for seven years. This laboratory heralds a second Proxilab in the mold of our establishment in Brittany, in order to provide an analytical proximity service optimized for our Spanish customers".