Cubico Sustainable Investments acquires the T-Solar Group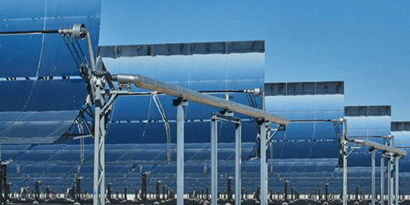 28 December 2020
Valued at 1.5 billion euros, it has a capacity of 274 MW and a development portfolio of 1.4 GW 
The British investment group Cubico Sustainable Investments, specializing in renewable energy assets, reached an agreement with United States I Squared Capital fund for the acquisition of the T-Solar Group, a platform specializing in generating solar power in its facilities distributed between Spain and Italy.
The ST-Solar Group currently has 47 operational assets with a total capacity of 274 megawatts. Most of this capacity is in Spain, where it generates 167 megawatts of photovoltaic solar power and 100 megawatts of concentrated solar power. They also have an installed capacity of 7 MW of photovoltaic solar power in Italia.
Solar development portfolio
The Spanish group is currently valued at about 1.5 billion euros. One of the major attraction is undoubtedly the solar development portfolio which envisages the installation of an additional 1.4 gigawatts that will be six times the current capacity.
Cubico already had a number of solar assets in Spain, so this recent acquisition will increase their installed solar capacity in this country to 440 megawatts. Meanwhile, I Squared Capital had acquired 100% of T-Solar in 2016, which was their very first major operation in Spain.
One of the largest independent owners
David Swindin, the Director of Cubico for the EMEA region, explained: "This important acquisition more than doubles our portfolio in Spain and makes us one of the largest independent owners of renewable energy projects in the Spanish peninsular, with operations totalling over 500 megawatts".
Assessing the Spanish market, Swindin added: "We were the first international investors to reenter the Spanish market and this has now grown to become Cubico's largest market by value. We are continuing to explore further opportunities in which we can make use of our main ability, that is for operational excellence with a long-term ownership mentality, and we expect to have even more success in the future".
José Canales, the Director of Cubico in the Iberian region, also made an assessment of the purchase of T-Solar:"This transaction is real proof of our unique combination of internal company development, operations, and our financial, commercial, technical and legal experience. We are proud of the addition of such an important asset to our group's portfolio while seeking to meet renewable energy objectives for the Iberian region and the rest of Europe".