Hanwha establishes a solar power retailer in Spain, a company fully dedicated to solar power
17 November 2020
The South Korean company shall invest €1,500 million in self-consumption facilities and photovoltaic projects
Hanwha group has established an electricity retailer in Spain, as part of its comprehensive commitment to solar power. The new brand, called Imagina Energía, will be the first to be fully dedicated to solar power in the Spanish market, accompanied by an investment worth €1,500 million, according to the strategy plan for the next ten years.
The investment announced will be allocated to self-consumption facilities, current projects in progress and the construction of large-scale photovoltaic power plants, in addition to its retail energy business. Over €400 million will be allocated to incentivize energy self-consumption during the first half of 2021, with a differentiated range of products and services for small and large enterprises. The new production plants developed will have a total capacity of 1 GW.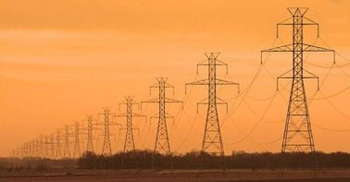 Self-consumption with a zero cost of installation
Hanwha Energy, division of the Hanwha group, consolidates its commitment to Spain with these projects, a country in which it has been operating since 2018, developing solar power plants and marketing solar power panels. No investment will be required for self-consumption customers, who will benefit from savings in the cost of energy from the first day, because Imagina's business model contemplates maintaining property of domestic facilities.
When complementary power needs to be transferred from the grid to cater to supply needs, Imagina Energía will guarantee that it the energy is supplied from a renewable energy source. In the case of companies that do not have access to self-consumption solutions, they will be offered tailored energy products, always guaranteeing that energy is supplied from a renewable energy source.
Santiago Chivite, Managing Director of Imagina Energía, states that "The rise of solar power in Spain is unstoppable and it will play a crucial role in our energy transition process. Imagina Energía is aware of this; for this reason, we are committed to creating a new business model that brings solar power to companies and homes, which also breaks the existing barriers with innovative and tailored solutions and which offers real savings to customers from day one".
Investment in new developments
Meanwhile, Q Cells, one of the Hanwha group's companies, has acquired the development rights for 429 MW, allocated to ten different solar power projects in Aragon and Castile and León. This is the second agreement signed with RIC Energy, from which it acquired the rights to generate 940 MW last year in one of the biggest renewable energy agreements signed in Spain until now.
The head of the company's Downstream business unit, Sang Chull Chung, explains: "Q Cells is delighted to have added 429 MW plus the solar project rights to our growing portfolio of projects in Spain. As a provider of comprehensive energy solutions with a global outreach, we are committed to providing support during Spain's current transition of its energy model, moving towards a cleaner and more eco-friendly future; we are happy to continue to strengthen our relationship with RIC Energy to achieve this".