Becton Dickinson will open a syringe factory in Zaragoza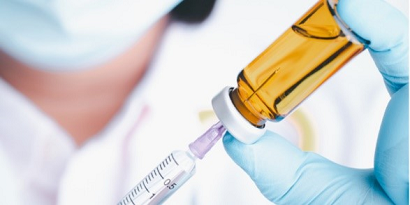 29 March 2021
The city council will tender the land for an investment of 165 million euros and 600 jobs 
The US multinational Becton Dickinson is to build a new syringe factory in Zaragoza, Aragon, as announced by the municipal authorities, who cite an investment of 165 million euros and the creation of 600 jobs.
The company, specialised in medical equipment, launched a project in 2020 to increase production at its plant in Fraga (Huesca). The plan, called "new line of syringes for the administration of vaccines against COVID-19", is supported by the Centre for Industrial Technological Development (CDTI) of the Ministry of Industry, Economy and Competitiveness, and co-financed by the European Union's ERDF funds through the Operational Programme for Smart Growth (2014-2020).

Vaccination needs
This project was launched at the initiative of the plant's own R&D staff, driven by the need to increase syringe production in order to meet the needs for vaccination against COVID-19.
According to the Zaragoza city council, the American company will install what will be its fourth factory in Spain in the Empresarium industrial estate. The multinational has two other plants in addition to the one in Fraga, in San Agustín de Guadalix (Madrid) and Almaraz (Cáceres), which produce a total of 10 billion medical devices per year and have over 1,500 employees.

The fourth plant, in figures
The Zaragoza city council has announced it will tender a total of eight municipal plots in a single lot in the Empresarium industrial estate, with a starting price of 3.1 million euros, in response to the interest shown by Becton Dickinson in building its new production plant in the city. The site has a total area of 102,421 square metres, of which 87,058 are suitable for building.
The new plant, which will produce medical equipment for the European market, will begin operating in 2023. In the first phase it is expected to recruit about 150 people and cover an area of 8,000 square metres. The Zaragoza city council reports that by 2030, the company plans to expand the area to 30,000 square metres and increase the workforce to 600 employees. The total projected investment is 165 million euros.